´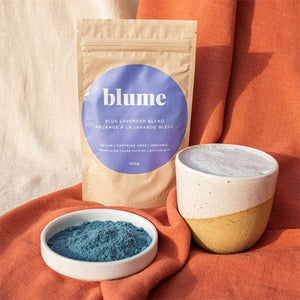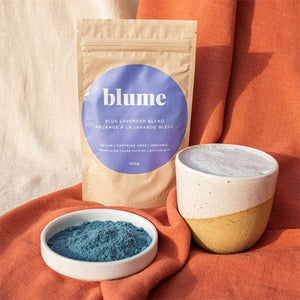 On Sale
Blume Blue Lavender Blend
Balanced, calming, and smooth, this dreamy blue hue was formulated to soothe restlessness and help you unwind before bed. Known for being a natural anxiety reliever, lavender has been used for centuries to help calm the mind and improve sleep quality. Sip back and get your ZZZs on.
Boost milk, water, smoothies, oatmeal and more. Blend and enjoy hot or cold, any time of day.
Ingredients
:  Coconut Milk Powder* (Coconut Milk*, Tapioca Maltodextrin*), Coconut Sugar*, Ground Lavender*, and Blue Spirulina*.  
*
Organic
Size: 100g (30 servings)