´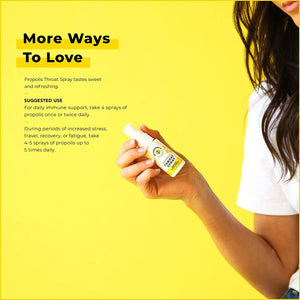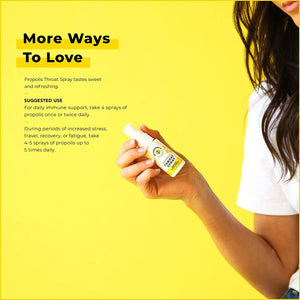 On Sale
Beekeeper's Naturals Propolis Spray
When you're trying to stay healthy, Propolis Spray is your natural bodyguard.
With germ-fighting properties, throat soothing antioxidants, and 300+ beneficial compounds, all it takes is a few daily spritzes to support your immune system and soothe your tired pipes.


Ingredients:
High-grade bee propolis extract, non-GMO vegetable glycerin, purified water. 
Certified paleo, gluten-free, and all-natural. It tastes sweet and is free of artificial colors and preservatives, fillers, alcohol, gluten, GMOs, and refined sugars.
Size: 30mL