´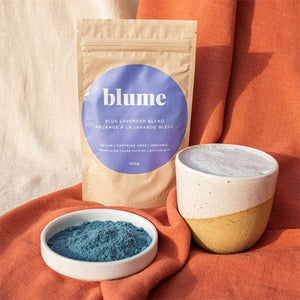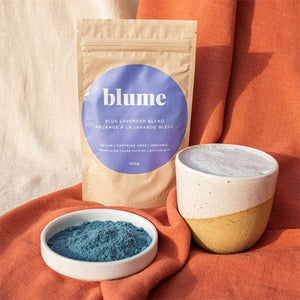 On Sale
Blue Lavender Blend
Lavender, coconut milk, and blue spirulina make this blend balanced, calming and smooth. Formulated to soothe inflammation and settle restlessness. Take a sip, turn your brain off and just do nothing.
Don't be scared of the floral. This blend is delicate, smooth, creamy and dreamy with a just a touch of lavender. 
I am… Anti-inflammatory, immune system building and full of antioxidants.
I help… You relax, unwind and shake off the day. 
I support… Your body's natural sleep cycle and digestive system. 
I naturally… Help you chill out, unwind and sleep peacefully. 
Boost milk, water, smoothies, oatmeal and more. Blend and enjoy hot or cold, any time of day.
Vegan. Caffeine Free.Organic
Size: 100g = 20-30 servings